Traveling The World....Because Why Not?

​Hey there!

Thanks for visiting...I would love to write for you! My partner Mark and I have explored 25+ countries in the 10 years...all for the joy of it! I love to tell my "tales" and can weave captivating stories about our any of our hundreds of adventures over the years.

As a Travel Writer and Photographer, Doctor of Naturopathy, Amazon Best-Selling Author, Certified Herbalist, Certified Yoga Instructor and Certified Wanderer of the World I have a ton of life experience plus exposure to unique travel and the beautiful world itself.

​Currently I live in the Finger Lakes Region of Upstate New York in a super cool little eclectic wine and art Village called Naples. Surrounded by mountains, lakes, trails and streams there's plenty of inspiration at home to help me live the inspired life I've designed.

Warm regards,

​Shirley Piccarreto

​




​Follow Along!
Powered by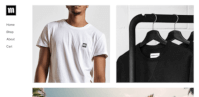 Create your own unique website with customizable templates.